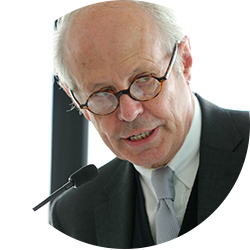 Colin Stanbridge became Chief Executive of the London Chamber of Commerce and Industry in November 2002.
Prior to joining the Chamber, Colin was Managing Director of Carlton Broadcasting, the London weekday ITV Company from 1996, having joined Carlton as Controller of Regional Affairs in 1993. He became Controller of Public Affairs for Carlton UK Television in 1994.
Colin was at the BBC for nearly 20 years after joining as a News Trainee straight from York University. He has worked in local radio, network news, current affairs and regional television.
Colin was a member of the Outer London Commission introduced by Mayor Boris Johnson and now sits on the London Finance Commission which Mayor Sadiq Khan commissioned Professor Tony Travers to reconvene.