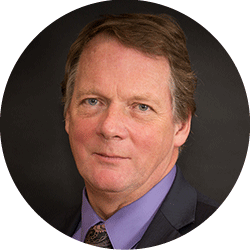 Born and raised in Bristol, from an early age Dave had a strong interest in mechanical devices and engineering, this led him to a training course as a Lathe Turner in Leicestershire in the early 1970s and subsequent employment in an engineering company manufacturing injection moulding tools where he soon became responsible for the overall works maintenance and special project development and manufacture.
With a young family Dave worked in several different businesses during the early 80s recession travelling around the country to wherever he could find employment eventually working for a medical device manufacturing company in Bridgewater which also subsequently closed down.
At this time a new company started up in Gloucestershire and Dave was funded by a government grant to move his family and skills in order to help start a medical device manufacturing facility from a standing start, using all the lessons learnt from the years of working in and managing departments of companies who had all been struggling to survive at a time when traditional labour intensive businesses tried to deal with globalisation and increasing technical innovation.
Dave started his own sub-contract engineering company nearly 25 years ago specialising in machining high precision plastic components for the Formula 1, Chemical and Medical industries and remains a respected employer in a high tech environment. His reputation as an innovative precision engineer and problem solver has been called on by several major blue chip companies to resolve manufacturing issues.
With his family now looking after the business, Dave has been an active member of The Federation of Small Businesses for the last 20 years, serving for 10 years as a National Councillor and Director he was elected as Honorary National Secretary in 2010, Operations Director in 2015 and in 2016 he was elected as Commercial Director resigning all previous posts.
Dave has all the wide ranging experiences that you would expect of someone who has managed or worked at Director level in companies for the last 30 years whilst not forgetting the lessons he learnt working his way up from the 'shop floor'.