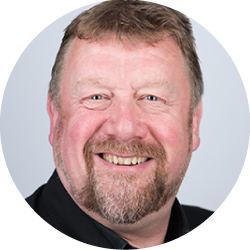 Former sales director of the Forum of Private Business (FPB), Ian Cass became managing director of the business organisation last year.
Ian lives in Cheshire with his family and he started his career in 1994 managing a UK sales team with a focus on strategic development and key account management. Ian then moved into a director role at Venture Team UK specialising in new ventures within the UK drinks market, again with focus on strategy, marketing and branding development. During this time Ian was approached by former FPB manager Phil Orford in 2013 to look at the strategy and development of the Forum's sales leadership team and to review the partner strategy for members.
Ian took the challenge, accepting the role as sales director and moved the business forward to what it is today; a small business membership organisation that always has a solution, whatever challenges a business may face. The Forum's efficient, knowledgeable staff believe that everything they do for a small business owner is about wellbeing, growth and profitability.
Since joining the Forum in 2008 Phil guided the Forum and its members through a difficult credit crisis and recession. He enhanced the organisation's position as one of the UK's foremost small business lobbyists, enabling it to continue providing business owners with the support, protection and reassurance they needed during the difficult times of the past seven years.