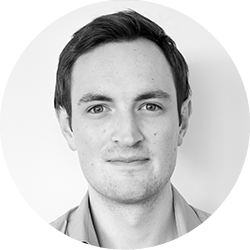 James Hind is the CEO and founder of www.carwow.co.uk, a platform that takes the hassle and haggle out of new car buying by enabling users to compare offers for new cars by price, location and reviews of dealerships.
At 29 years old, he now sits at the helm of what has fast become one of the most disruptive start-ups in the UK. Hailing from the Wirral, but now based in London where carwow's headquarters are situated, James originally studied Finance at the University of Nottingham and went on to intern at a fund management firm in the city. He quickly decided a career in finance was not for him and that he wanted to launch his own business instead.
He now has more than 100 members of staff and, to date, has raised more than £18 million worth of investment for carwow. The platform has driven £1 billion worth of sales for car dealerships in the UK, collectively saving consumers a total of £100 million. 3 per cent of all new cars purchased in the UK are now bought through carwow.
carwow is one of just 10 UK firms to have made it onto Wired's list of Europe's 100 hottest start-ups and has won a number of awards.