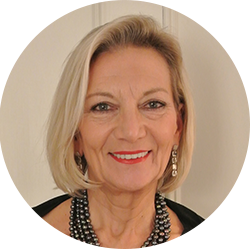 Jenny Tooth OBE is CEO of the UK Business Angels Association, the trade body for angel and early-stage investing, representing over 18,000 investors around the UK. Jenny has over 20 years' experience of facilitating SMEs' access to investment, both in the UK and internationally. She ran her own consultancy on access to finance for SMEs, including spending nine years based in Brussels, working closely with the EC. In 2009, Jenny co-founded Angel Capital Group which incorporates London Business Angels, one of the most established and active angel networks in the UK.
Jenny is an angel investor and in her role at UKBAA she focuses on building the angel community around the UK, connecting investors to good deal flow and assisting entrepreneurs to attract investors. Jenny sits on the steering group for emerging technologies and innovations for Innovate UK and the advisory board for the London Co-Investment Fund.
Jenny is an experienced speaker on angel investing and entrepreneurship both in the UK and internationally. She has an MSc in Economics from the London School of Economics and Political Science. Jenny was awarded an OBE in 2015 for services to small businesses.