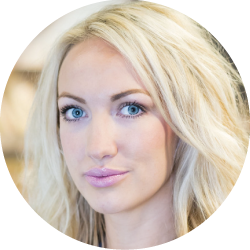 Dr Leah Totton was winner of the BBC TV series The Apprentice in 2013 and subsequently opened two cosmetic skin clinics with her business partner Lord Alan Sugar.
She was already practicing as a doctor in a busy London hospital A&E department when she applied to be on the BBC's The Apprentice series.
Leah invested the £250,000 prize money from The Apprentice to establish her own cosmetic skin clinics, alongside Lord Sugar. The first of the self-titled Dr Leah Clinic's was launched in Moorgate, Central London in 2014 and she opened a second clinic in Loughton, Essex in 2016.
The 28 year old is now respected cosmetic skin specialist and continues to work as an NHS doctor.