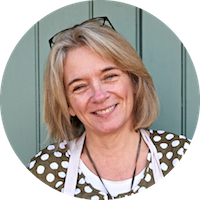 Liz Wilson, Founder, Ma Baker
Ma Baker, established by Liz Wilson in 2014, is Fulham's only micro bakery selling award winning breads to the good people of SW6. Liz also runs a range of hands on bread course that are listed by Trip Advisor as the Number 1 class to do in London.
Liz was winner of Best Sole Trader at last year's British Small Business Awards. Her business has seen phenomenal growth and she is committed to taking it further. Her breads have won numerous awards including 17 World Bread Awards and 6 Great Taste Awards. Ma Baker was also awarded Best Creative Business at the Hammersmith and Fulham Business Awards last year. The success of Liz's business has been down to staying true to her values, offering a quality product, being sustainable, as well as the combination of excellent customer service, a creative marketing strategy, and a very good accountant.
In just four years, Liz has nurtured Ma Baker to become a thriving young business. She absolutely loves what she does, as her business makes people happy, herself as well as others.