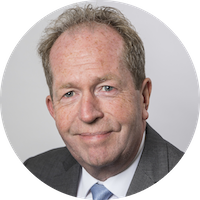 Martin McTague, Policy & Advocacy Chairman, Federation of Small Businesses
Martin McTague has served as a volunteer with FSB for 15 years, in a variety of roles including Chairman of the Local Government Policy Unit and, more recently, National Policy Vice Chairman. As Policy and Advocacy Chairman, he is determined to protect and enhance FSB's hard-won reputation as the UK's leading business lobbying organisation. As Policy and Advocacy Chairman for FSB, Martin works closely with Government and opposition leaders, attending ministerial meetings and representing FSB and its members at the most senior levels.  He also works in Brussels to ensure that members' views are represented – which is crucial as Britain moves towards Brexit. He aims to ensure that FSB's quarterly reports are used widely to help policy makers, and our surveys and additional research underpin this work, giving credibility to FSB's work.
Martin started his own business 28 years ago and now currently owns and manage three businesses – offering public policy, engineering and IT consultancy services. Over nearly three decades running businesses Martin worked with institutional investors, operating sophisticated financial management systems, marketing complex IT systems and managing more than 60 employees.