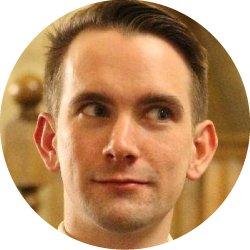 Matt is co-founder and director of the Centre for Entrepreneurs. Previously, Matt co-founded NACUE – the National Association of College and University Entrepreneurs – and consultancy firm Entelligence. Matt is an advisor to the Enterprise Research Centre and a member of the Social Angels Movement.
In NACUE, Matt helped grow the charity within three years to employ 24+ staff and engage student enterprise clubs in 130+ education institutions. He also designed some of the largest enterprise promotion projects in the UK, including the £3.5 million UK government project to develop 200 enterprise societies in HE and FE institutions; the Lloyds TSB Enterprise Awards and the Startup Career Milkround campaign.
Matt led on government affairs and advocacy campaigns, representing the views of students and young entrepreneurs to the World Economic Forum, UK Government, HRH Duke of York, Welsh Government and others. He has advised a range of bodies including the Higher Education Funding Council for England, UK India Business Council, UnLtd, Quality Assurance Agency, Association of Graduate Career Advisory Services, Institute of Small Business and Entrepreneurship and the University for Creative Arts, and he has fed into a range of consultations, most notably the Wilson Review into university business relations.