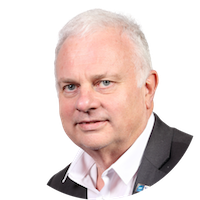 Peter Searle, Director, Business Doctors
Peter decided to join the Business Doctor network of advisors in 2015, after exiting corporate world where he had been a director for 10 years. He had noticed that the supply chain, comprising of mainly SME's, would benefit from having practical, no-nonsense business support, provided by someone who had experience of running businesses. His practical knowledge of managing finance, staff, contract relationships, marketing, quality control and organisation structures is backed up with an MBA gained whilst working at a senior level.
Since joining Business Doctors Peter's portfolio of clients comprises of three main categories:
Designing a scalable business for ambitious early stage business owners.
Overcoming issues as a business scales up or responds to an external market change
Developing an exit strategy for an owner of a business as they plan to retire.
Using his experience and knowledge he has now supported over 40 businesses in the last 3 years.