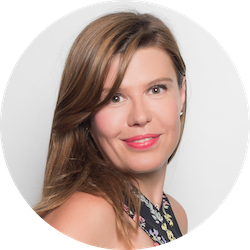 Polina is Co-Founder of JOB TODAY, a revolutionary hiring app with a mission to bring efficiency and immediacy to hiring in the retail, hospitality and service industries – all notorious for their high churn rate.
Launched in the UK in late 2015, JOB TODAY has quickly become the leading app for young job seekers across the UK and Europe. In only 3 years, the company brought on board over 5 million candidates and became the solution for the hiring needs of over
400,000 businesses.
Before dabbling in tech, from 2006 until 2014 Polina was the owner of Poshe Sarl, a company running retail operations for 6 business units under a franchise agreement with Shell Petrol Luxembourgeoise.  Before the Shell experience, Polina successfully opened up a boutique, a franchise of Stefanel Italian clothing in Luxembourg.
Polina holds a Masters Degree in Entrepreneurship and Innovation from the University of Luxembourg and a Bachelor of Business Administration Degree and International Business Languages from High Economical School of Amsterdam.
Polina is an accomplished and passionate public speaker and has represented her own story and that of JOB TODAY at international events and conferences including WebSummit, NOAH Conference, Pioneer's Festival, ICMA 2018.