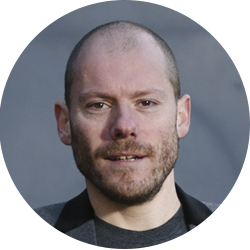 Rob Law MBE is the founder and CEO of Trunki, the brand behind the much loved children's ride-on suitcase. The company is forging a new retail category of children's travel products and offers a whole range of innovative solutions that help families on the go.
Since Trunki launched in May 2006, the company has sold 2.8 million suitcases in over 100 countries with consumers spending more than £100 million on his brand. Trunki employs 30 people at its head office in Bristol called The Mothership, and a further 44 people at its manufacturing and distribution facility – Magma Moulding – in Plymouth.
The company has won over 100 awards within the design, trade, consumer and business sectors.
Rob is a passionate business speaker with a fresh approach to leadership, instilling innovative thinking across his organisation, as well a committed champion of British manufacturing and design rights.