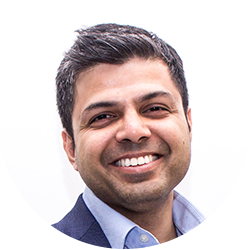 Saurav Chopra is co-founder and CEO of Perkbox (www.perkbox.co.uk), an employee benefits platform with a mission to help businesses of all sizes engage and reward their staff in order to stem labour turnover, help improve workplace culture and acquire talent.
Born in Delhi to a family of business owners, Saurav gained an early passion for technology, going on to read Electrical Engineering at the Indian Institute of Technology before acquiring an MBA in Management of Technology at University of California, Berkeley, and a further MBA in Entrepreneurship and Strategy at the London Business School.
As part of the MBA, Saurav became immersed in the Silicon Valley ecosystem and gained a valuable understanding of how technology ventures were incubated and scaled. Early on in his career, Saurav spent ten years in global business development roles with Deloitte, Yahoo and VC-backed start-ups Bytemobile, a mobile and web optimisation service for mobile operators, and Amobee, a digital marketing solutions service; both exited cumulatively to the tune of $750 million.
With over 600,000 business members, Perkbox is currently growing at a rate of 50 per cent each quarter and is evolving fast to become the definitive one-stop destination for employee well-being, engagement, reward and recognition and an indispensible tool for HR directors.