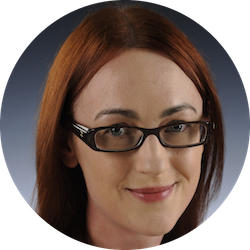 Tess Casey is the Head of Client Experience and Business Management at Barclays Business Banking, reporting directly to the Business Banking CEO. In this role, Tess has accountability for defining and delivering initiatives that drive client satisfaction and reduce complaints, and for leading all business management activities ensuring that the business executes strategic programmes in a timely manner.
Tess joined Barclays in 2015 as a Director in the Corporate Banking Propositions team. Before this, she was a Management Consultant for several years, working across industries and specialising in customer strategy, customer experience and proposition development.
Tess was previously an Economic Researcher at University College Dublin, University College London and the London School of Economics, specialising in econometrics and the intergenerational mobility of income.
Despite living in Central London for over 15 years, Tess spends lots of her free time back in Ireland with family and friends!